OK, so it was really just another name for a Holloween party--no matter how much we insisted we were celebrating Reformation Day! At least the decorations were less frightful this year.
A few different times before Saturday, Jonathan wanted to get his costume down from the closet. He DID NOT want to put it on, though. He just wanted to look. I did manage to get him to try it on to see if everything would fit--one time.
He cried Saturday night because he, once again, DID NOT want to wear that black and yellow thing! We managed to wrangle him into it, an once we arrived at church and he saw that other people were dressed up he got over it. He had some fun following a knight (I think that's what he was) and a pirate around for a while. He was on their heels--until there were hot dogs on his plate. He would desert the other creatures for hot dogs (or donuts) any day!
Jonathan did have fun, although he didn't really understand what was going on. He likes to laugh with other people. I guess that's funny enough.
I just wanted to share some photos with everyone. I haven't been so good at getting them up lately.
Here is our little bumble bee.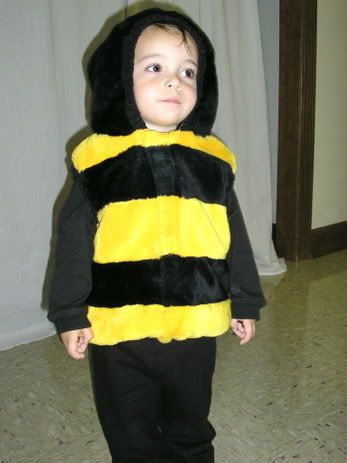 He got to pick ducks out of the water for a prize. He was more interested in the ducks and the water than the prize!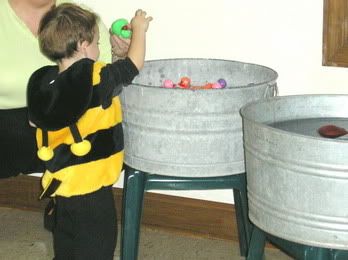 He had fun laughing at the crazy adults playing silly games. I'm sure we were funny from his perspective.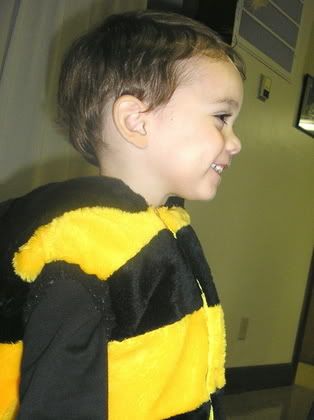 He watched long enough to come up with his own plan to win the ring toss.