Here are a few more photos from the last several days. Jonathan and I were in Burlington for the weekend. He had fun getting to know Tonya's annoying dog, Daisy. He was talking about her yesterday, but who knows what he was saying.
We did lots of shopping, and Jonathan especially liked the feel of a skirt and blouse Tonya picked out.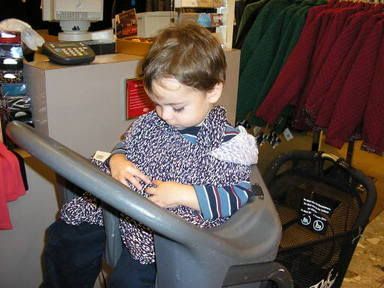 Jonathan may be growing some more because he has been eating a lot lately. Of course, looking at this photo it's amazing that any of it get into his mouth!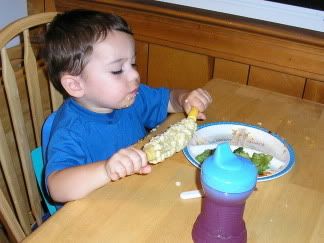 We also took some secret photos last night. Shhhhhh.... Don't worry. You will all see them soon enough.