On Thursday, the weather was actually warm, and Jonathan had fun once he decided to get in the edge of the water. He was a little afraid at first. He was very interested in letting papa build castles so he could destroy them. He can destroy much faster than anyone can build.
I'm not sure whose idea it was for them to get buckets of the cold water and dump them on Nana and then everyone else. Brrr... Then they made a big puddle and Joanthan ended up lying in it belly down. His clothes were soaked.
The next trek out to the beach was much chillier. We didn't stay long, but Jonathan did have fun climbing on a big sand turtle and running around like a maniac. I'm surprised his shadow could even catch up. Oh, and he had some alphabet lessons in the sand.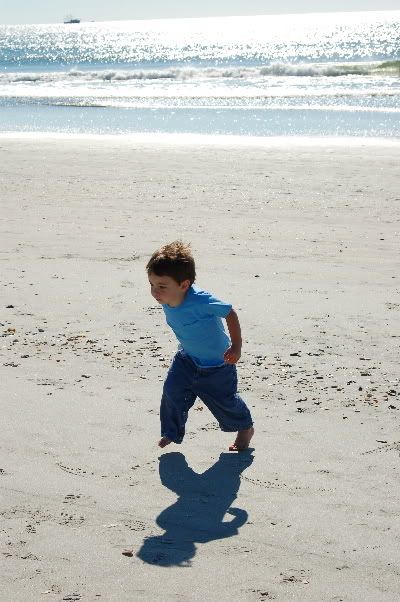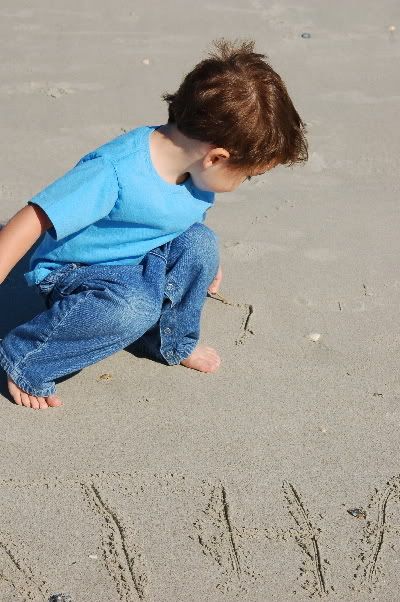 He must have had something really important to say here because he didn't stop talking for a while.