...from the weekend. We have been crazy busy around here with family and church stuff and treks to hospitals for visiting. I hope everything will get back to normal soon. Didn't I say that all summer? I'm seriously thinking about scheduling in some DOWN time.
I'm sure Justin is hoping he'll eventually learn to catch with his eyes open!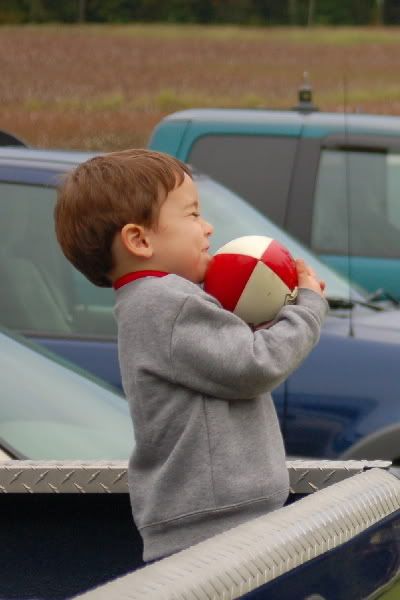 A boy can only keep up with his grandma for so long. After that--a nap.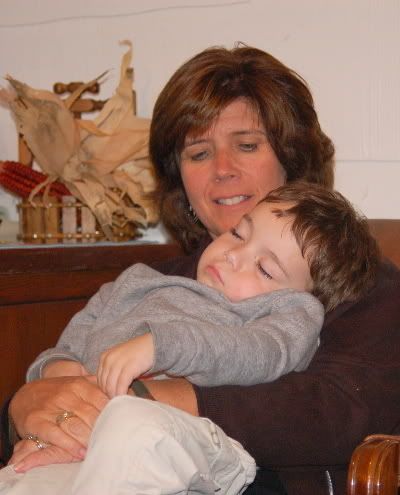 And just another big tootsie roll covered face shot.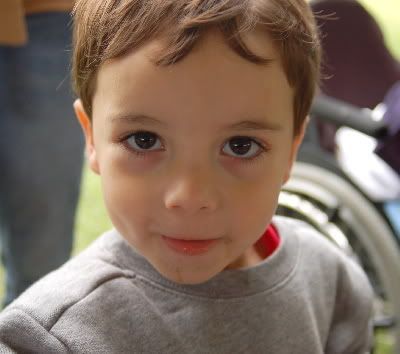 Tommorrow it's off to the beach, so I have to remember to reformat my card and put it back in the camera. And we have lots of laundry and packing to do today. Maybe this can actually be a little vacation. I'm looking forward to sitting and doing nothing because when we get back I HAVE to get started on some Christmas projects. Repeat after me: "I will not wait until the last minute. I will not wait until the last minute."
Then next week, the big blue/pink debate will be answered if everyone is cooperating. Just in case anyone is taking bets, Jonathan is pretty solid in the pink column. It will be interesting to see if he's right since I know all of you are hoping he is. I'm just hoping Justin will lose the monkey bid once again! Although, it's looking more and more like he was really right the first time.