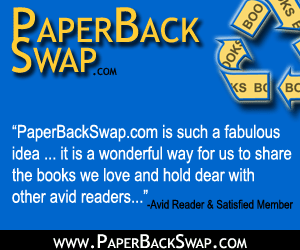 If you know our family at all, then you are probably familiar with our love of books. They frequently find their way onto wish lists, shopping lists, packing lists, and any other lists we could possibly put them on.
I read about
PaperBackSwap.com
a while ago on
Money Saving Mom
, but I didn't check it out until I was going through various reading lists for Jonathan for this year. It isn't quite free, but it's a wonderful concept. I get to swap books that weren't quite what I was looking for or that I'm willing to part with in order to trade them for other books. I was really excited to be able to find a couple of things to add to our homeschool stack for the year.
It's really like a giant book swap. You list the books you are willing to trade, and others are free to request them. You have to pay the media mail rate to send your book out, but when it is received you earn a credit to request another book from someone. Then they pay the shipping to send it to you. Essentially it is costing you $2-$3 for a book.
The fun thing is that if you sign up and post 10 books, you get 2 free credits. You can also create a wish list for books that aren't posted, and you are added to a sort of waiting list for the item. I was able to request a book for Jonathan over the weekend that we haven't even been able to get from the library using this method!
Anyway, if you love books as much as we do,
PaperBackSwap.com
is a great way to get more books inexpensively. Plus if you sign up you can use my email as a referral, and I can get a credit to make my kiddo happy! (wink, wink)