photo © 2008 Horia Varlan | more info
(via: Wylio)
While I have big dreams of being a super-organized person, I am definitely far from having that accomplished. I love the idea of creating a home management binder or set of binders to contain all of the important things that we need to be able to find and use on a daily basis. There are many and varied ideas in the blogosphere about what can be included in a home management binder, but I really think it will look a little different for everyone.
Jen at
IHEART Organizing
is addressing the home management binder as her organizing challenge for the month of March. She has loads of great information about how you can get started putting your own version together as well as printable pages (many free,
some for sale
) for use in your binder.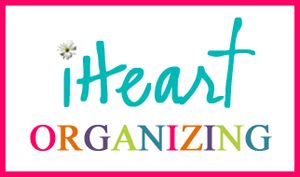 I had the best of intentions to join in with her challenge this month, but it just hasn't happened. I am, however filing away all of her ideas and resources for future (near future, I hope) reference. I have a notebook stuffed with forms and papers, but it is far from being organized.
If you are interested in tackling a similar project of your own, there are also free forms available from several other sites.
Money Saving Mom
Donna Young
Organized Home
Lisa Welchel
Life...Your Way